National Suicide Prevention Week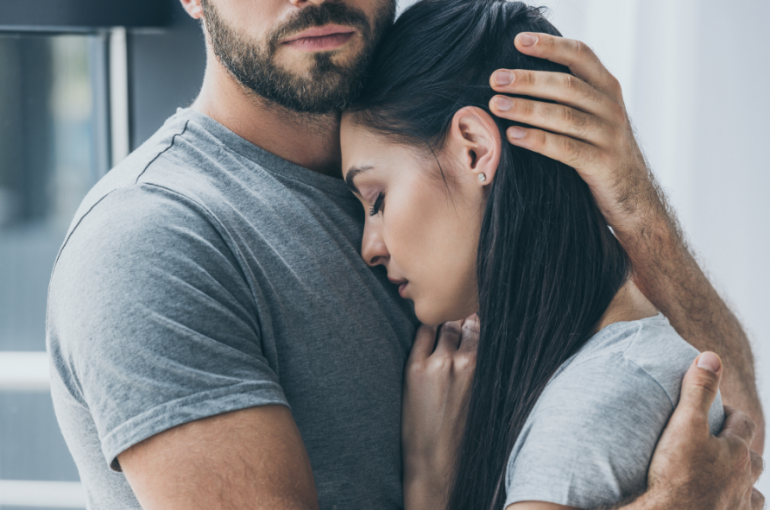 During the week of September 6th-12th, Americans recognize Suicide Prevention month with hopes to spread awareness of the prevalence of Suicide in your community. This week is dedicated to sharing ideas of how to care for those who are struggling with suicidal thoughts and provide outlets and resources for help.
Every 40 seconds, one person commits suicide in the United States. That equates to 800,000 people a year who take their own lives. In the state of Oklahoma alone, suicide is the 9th leading cause of death for all people; it is the 2nd leading cause for people ages 10-34. For every suicide, there are approximately 25 attempts. With numbers this staggering, it is important family members, coworkers, and friends are aware of the warning signs for suicidal thoughts in the people we are surrounded by. The following list of risk factors raise our awareness of who may be of higher risk. 
Risk Factors
Every suicide is different and is typically a result of different risk factors. These risk factors may include:
History of a mental health problems, especially clinical depression

Anxiety disorders

Post-Traumatic Stress Disorder

Family history of suicide

Family history of child maltreatment or abuse

Previous suicide attempt(s)

History of alcohol and substance abuse

Feelings of hopelessness

Impulsive or aggressive tendencies

Cultural and religious beliefs (e.g., belief that suicide is a noble resolution of a personal dilemma)

Local epidemics of suicide or graphic, sensationalized accounts of suicide

Isolation, a feeling of being cut off from other people

Barriers to accessing mental health treatment

Relationship or intimate partner conflict

Stressful life events (death, divorce, job loss, legal trouble)

Prolonged stress (harassment, bullying, chronic pain, homelessness)

Easy access to lethal methods, including firearms and drugs

Unwillingness to seek help because of the stigma attached to mental health and substance abuse disorders or to suicidal thoughts
Protective Factors
It can be difficult to notice when someone may be close to taking their own life. If you suspect someone is contemplating suicide, you can help locate or provide these Protective Factors to provide support and potentially prevent a suicide attempt:
Support of family, friends and others (counselors, managers, etc.)

The presence of an intimate, supportive partner

Church attendance and participation in religious activities

Religious coping (prayer, worship, meditation, Scripture, meeting with spiritual leaders, etc.)

Moral and spiritual objections to suicide

Moral and spiritual sense of responsibility to family, God, etc.

Beliefs that aid survival or coping with trials such as "I am loved," "I am not alone," and "I can overcome."

Problem solving skills and ability to regulate one's own emotional response

Personal strengths such as persistence, resilience, hope, etc…

Family cohesion
Prevention
Ultimately, suicide can be a difficult topic to discuss with anyone. If you or a loved one are struggling with coping with external factors that induce suicidal thoughts, remember help and support are here for you. Ways to help prevent suicide include:
Strengthen economic supports such as housing stabilization and household financial security.

Strengthen access and delivery of care including mental health care and insurance

Create protective environments with reduced access to lethal means and excessive alcohol.

Promote connectedness with peer norm programs and community engagement

Teach coping and problem-solving skills.

Identify and support those at risk with possible crisis intervention and re-attempt prevention courses.
Whether you or someone you know is at risk for suicide, know that there is help and support available. You are cared for and not alone. If you do wish to speak to someone about your current mental health needs, your CCMH Providers are here to help as we all navigate these challenging times. 

Disclaimer

The Comanche County Memorial Hospital website does not provide specific medical advice for individual cases. Comanche County Memorial Hospital does not endorse any medical or professional services obtained through information provided on this site, articles on the site or any links on this site.

Use of the information obtained by the Comanche County Memorial Hospital website does not replace medical advice given by a qualified medical provider to meet the medical needs of our readers or others.

While content is frequently updated, medical information changes quickly. Information may be out of date, and/or contain inaccuracies or typographical errors. For questions or concerns, please contact us at contact@ccmhhealth.com.
Sources:
https://www.cdc.gov/violenceprevention/suicide/fastfact.html
Helping Prevent Suicide: A Three-Part Series from Chaplain Paul Gore (PDF)