Summer Weeks is Recognized as the Jim Thorpe V.I.P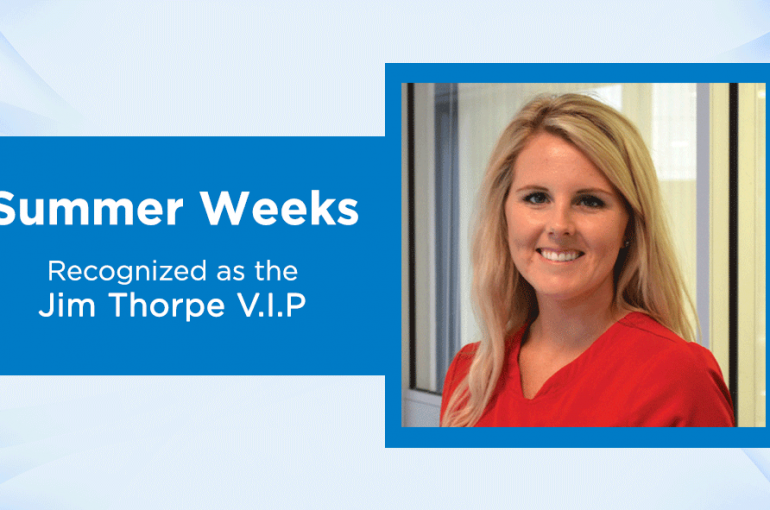 Congratulations to Summer Weeks as she has been recognized as the Jim Thorpe V.I.P.
Summer's achievement is the result of hard work, dedication, and her continued support for the Rehab Team. She was nominated by her peers for her ability to give great advice and tips for success as well as her willingness to help out when needed. She is praised by her patients as being "really great and helpful."
Summer is recognized by leadership for her hard work and positive attitude. She completes tasks asked of her without hesitation while maintaining a positive attitude. Summer helps rehab therapy stay organized by setting the daily board schedule, which is a huge help to the whole team.
Thank you Summer for contributing your time and talent to the best rehab team.