Supporting Breastfeeding Mothers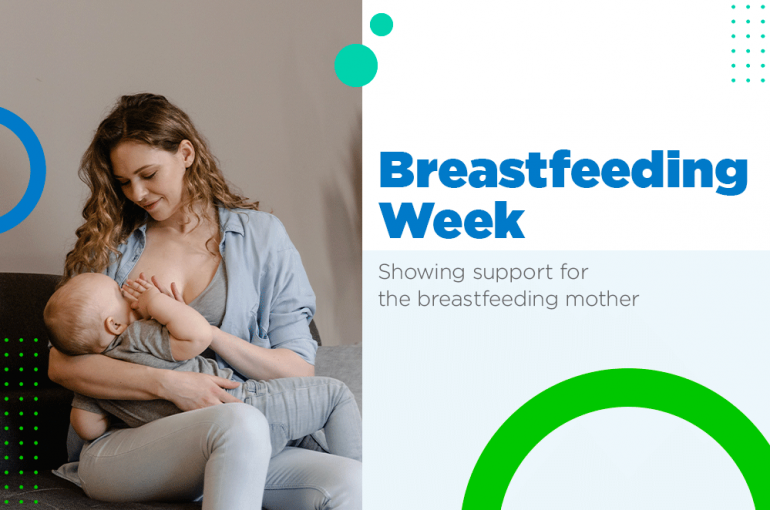 Breastfeeding Week: Supporting Breastfeeding Mothers
The first week of August is dedicated to breastfeeding and the struggles and victories that come along with the breastfeeding journey. The benefits of breastfeeding are countless, but breastfeeding does require a tremendous amount of strength and perseverance. This week we celebrate mothers and show the support of the selfless and nurturing mothers act of breastfeeding. Supporting breastfeeding mothers looks different for each family, but even the smallest help can make a tremendous impact! 
Why breastfeeding needs support
Breastfeeding is one of the most natural ways to feed an infant and for the mother to bond with her new baby. However, breastfeeding can take a heavy toll on the mother both physically and emotionally. Without a proper support system starting from birth, breastfeeding becomes a challenge that many mothers may choose to not take on despite knowing its many benefits. If you are in a position to support a breastfeeding mother, be sure to talk with her to discuss different ways you can be supportive. You may be surprised at how a little act can make a huge difference! 
Support Systems for new moms
The support system for a new mom can look different from family to family. Support systems can look like a spouse, a friend, an extended family member, a nanny, a doula, or a La Leche group member. Before the arrival of the new baby, attend breastfeeding classes with the expecting mother. At the hospital, take in all of the information provided during the breastfeeding consultation. 
While getting started with breastfeeding may be instinctual for some moms and babies, having a breastfeeding expert come by to examine the latch and offer advice can ease a lot of worry for a new mom. 
You can show support to the mother at home by:
Having supplies ready for her where she is most comfortable for feeding. Create a station with things like a nursing pillow, burp cloths, nipple cream, chapstick, snacks, and water. 

Washing pump parts 

Taking care of household duties 

Occupying other children in the home

Offering words of encouragement 

Keeping mom company during feeding or pumping sessions 
Other Ways to Support
Leave the floor open to conversation with the new mom. As mentioned before, the breastfeeding journey is wonderful and challenging at the same time. When you allow the new mom to feel like she can come to you for any issues or thoughts she is having, it shows a tremendous amount of support. It is also a way for you to figure out what needs she has that you can meet. 
CCMH is proud to be considered a Baby Friendly hospital. Visit https://www.ccmhhealth.com/womens-health/maternity-childbirth/educational-classes/ for more educational resources to help the new mom achieve her breastfeeding goals!
The Comanche County Memorial Hospital website does not provide specific medical advice for individual cases. Comanche County Memorial Hospital does not endorse any medical or professional services obtained through information provided on this site, articles on the site or any links on this site.
Use of the information obtained by the Comanche County Memorial Hospital website does not replace medical advice given by a qualified medical provider to meet the medical needs of our readers or others.
While content is frequently updated, medical information changes quickly. Information may be out of date, and/or contain inaccuracies or typographical errors. For questions or concerns, please contact us at contact@ccmhhealth.com.