The Good and Bad Cholesterol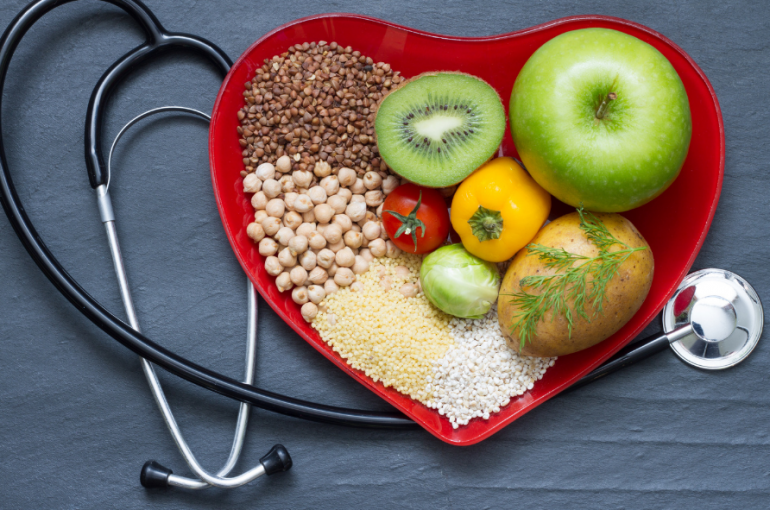 Don't let social media trends confuse you – there IS such a thing as good AND bad cholesterol! We've all had that conversation with the doctor: "Your cholesterol is too high." But what does that mean, and how can you lower those levels without giving up foods you love? We've got some great advice for you! 
Food And Healthy Choices
Main diet staples that contribute to our daily carbohydrate, protein, and fat requirements all can contain cholesterol. The list below contains a lot of delicious foods we tend to favor, and there's some good news! Eating these foods won't harm your levels as much as the method you use to prepare them. 
Animal products are high in dietary cholesterol, including: 
Meats

Seafood

Poultry

Eggs

Dairy products
Try avoiding specific food selections that are high in saturated fat as well (fatty meats, cheeses, dairy desserts, fried foods and tropical oils). 
Seafood, lean meats and low-fat dairy products are all examples of smart foods low in saturated fat, trans fat, sodium and added sugars. In other words: don't swap them out on your grocery runs! Be careful when preparing these foods for your meals, however. Eggs that are hard-boiled instead of fried will have less bad cholesterol, and a steady diet of chicken fried steak will lead to more problems than baked tenderloins. Choose how you prepare your foods mindfully and you can keep bad levels low.
Good Versus Bad Cholesterol
Bad (low-density lipoprotein) or LDL can increase your risk of serious health complications like heart disease and stroke. Foods that raise your LDL levels include those same high-in-saturated-fat options from earlier: 
Fatty meats

Full fat dairy products 

Fried foods

Fast food

Processed foods

Butter
Good (high-density lipoprotein) or HDL actually absorbs cholesterol and transfers it to your liver. Once it's there, your liver takes care of the rest and flushes it out of your system! Foods that raise your HDL levels can decrease your risk of stroke and heart disease!
These can be found in: 
High-fiber foods (oatmeal and beans) 

Unsaturated fats (avocados, vegetable oils, and nuts)
And even high-cholesterol foods like eggs, chicken, turkey and seafood can be great sources of HDL!
If you or anyone in your family has a history of high cholesterol, it is important for you to consider regular check-ins with your primary care physician to monitor your body's LDL and HDL levels. Some cases can be controlled with an improved diet, while others may require medications to help their body regulate intake more effectively. Contact your doctor today to learn more.
Disclaimer
The Comanche County Memorial Hospital website does not provide specific medical advice for individual cases. Comanche County Memorial Hospital does not endorse any medical or professional services obtained through information provided on this site, articles on the site or any links on this site.
Use of the information obtained by the Comanche County Memorial Hospital website does not replace medical advice given by a qualified medical provider to meet the medical needs of our readers or others.
While content is frequently updated, medical information changes quickly. Information may be out of date, and/or contain inaccuracies or typographical errors. For questions or concerns, please contact us at contact@ccmhhealth.com. 
 Sources
https://www.cdc.gov/cholesterol/prevention.htm 
https://www.healthline.com/nutrition/high-cholesterol-foods#lowering-cholesterol
https://www.cdc.gov/cholesterol/prevention.htm 
https://www.cdc.gov/cholesterol/about.htm