The HEART at CCMH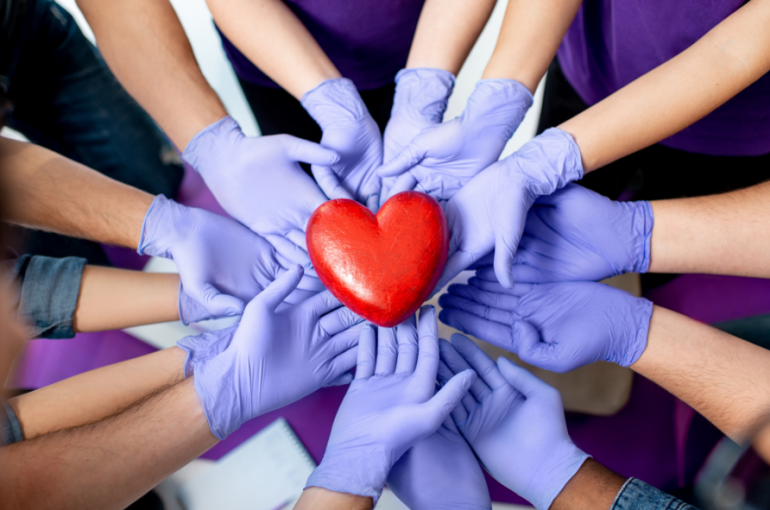 CCMH is the only comprehensive medical facility in Southwest Oklahoma that offers extensive cardiology services and both cardiovascular and thoracic surgeries.With cardiovascular diseases being the #1 cause of death and disability in Oklahoma, it is our vision to be the recognized leader in care, treatment, and prevention. We have a HEART for cardiovascular care.
Get to know the HEART at CCMH and why our cardiovascular services should be your first choice when considering cardiovascular care here in Southwest Oklahoma.
H- Here
Our staff calls Southwest Oklahoma home. Our doctors and nurses are local and responsive to medical needs when you need them. Chances are you know at least one of your neighbors, friends, or family members provide care here at CCMH. We care for your community because we are your community.
E- Emergency Care
Every second counts in an emergency situation. We have cardiologists and cardiovascular surgeons available to take care of our patients in their time of need. Our emergency room is always prepared for any kind of cardiovascular event or emergency surgery. 
A- Advanced Heart Procedures & Surgery
CCMH offers an extensive list of cardiovascular services and procedures to care for you and your heart. Here at CCMH, we offer Angioplasty, Coronary Stents, Cardiac Catheterization, Cardiac CT, Echocardiogram, Prothrombin Time, Exercise Cardiolite Scan, Exercise Stress Test, Pacemakers, Exercise Thallium Scans, and Nuclear Imaging tests. 
CCMH also provides electrophysiology services (EP) which include highly advanced equipment designed to diagnose and treat abnormal heart rhythms. The tests and procedures focus on the electrical function of the heart and, when possible, includes treatment and ablation of abnormal areas.
R- Reputation
We take great pride in our cardiovascular surgeons, doctors, and nurses. With many years of experience, we are known for our expertise and knowledge to serve our community with the best possible cardiovascular care.
T- Technology
CCMH has the only award winning heart program in Southwest Oklahoma. We pride ourselves in using the newest and most innovative technology available to ensure your care is unrivaled. We use the best methods and technology to provide the highest quality care including invasive to non-invasive surgeries and routine check ins.
Here at your hospital, we also offer emotional support. for you or your loved ones recovering from a heart attack or stroke. For more information about our services and facility call the Heart and Vascular Center at 580.250.4278.
Disclaimer:
The Comanche County Memorial Hospital website does not provide specific medical advice for individual cases. Comanche County Memorial Hospital does not endorse any services obtained through information provided on this site, articles on the site or any links on this site.
Use of the information obtained by the Comanche County Memorial Hospital website does not replace medical advice given by a qualified medical provider to meet the medical needs of our readers or others.
While content is frequently updated, medical information changes quickly. Information may be out of date, and/or contain inaccuracies or typographical errors. For questions or concerns, please contact us at contact@ccmhhealth.com.