Traumatic Brain Injury: Latest Research, Causes & Treatment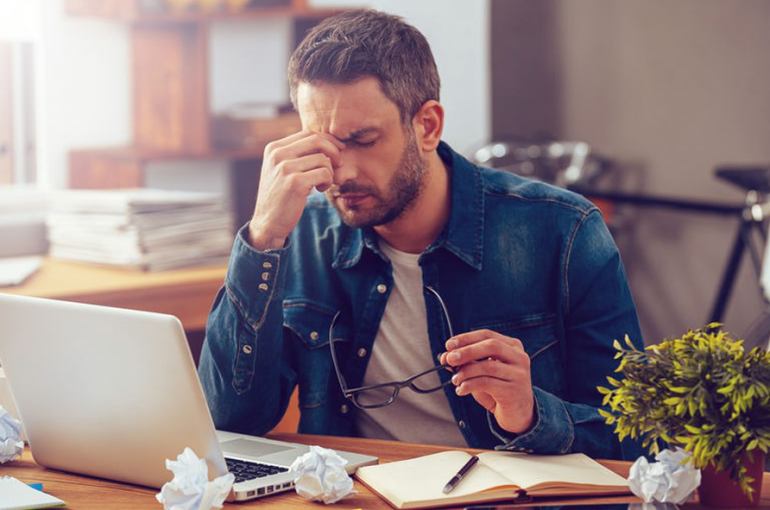 Approximately 2.87 million Americans will receive a traumatic brain injury (TBI) this year. 1 Many think of this as a problem faced by those in combat situations. However, many traumatic brain injuries are due to motor vehicle accidents, falls, and sports injuries. Traumatic brain injury can affect anyone in any season of life. Thankfully, recent research has given us a hopeful look into the future of diagnosing, preventing and treating TBI. 
Traumatic brain injury and children 
72% of TBIs that occur in childhood are caused by consumer products according to a recent study published in the Journal of Brain Injury. 2 These products include items such as floors, beds, stairs, bicycles, chairs, walls and tables. Injuries during sports such as soccer, football, and basketball are also common causes. 
Infants and young children may be unable to communicate possible TBI symptoms. Signs you should watch for include change in eating or nursing habits; sensory problems; irritability;  confusion; persistent, inconsolable crying;  inability to pay attention; change in sleep habits; seizures; sad or depressed mood; drowsiness and loss of interest in favorite activities or toys. 
To prevent TBI among children, the study suggested parents improve lighting; remove area rugs; avoid hard surface playgrounds; increase use of safety devices such as stair gates; and use stairway handrails without sharp edges.
The latest research in TBI diagnosis 
One study tested a new blood test which specifically measures two types of proteins –UCH-L1 and GFAP. 3 These proteins release from the brain and into the blood after the brain receives an injury. This test may be as effective or more so than a CT scan. Researchers are excited that this test could be easily utilized in places where CT scans are not possible such as on the field for the military and in underfunded healthcare facilities worldwide. 
The latest research in TBI treatment 
A new study involving rats suffering from TBI may lead to promising TBI treatment. 4 Researchers will present their findings at the American Chemical Society Fall 2019 National Meeting & Exposition. Their study reports a self-assembling peptide hydrogel that increased blood vessel regrowth and neuronal survival when injected into the brains of rats with TBI. These researchers hope to regrow new blood vessels in TBI patients to restore oxygen exchange which is reduced after TBI. 
If you have had a traumatic brain injury, we know that recovery can be extensive. We are proud to offer our team of medical professionals to help you regain a normal life as much as possible. From neurological services to our inpatient rehab facility, we're here for you! Find a physician today by visiting our online directory.
Sources 
1 Center for Disease Control and Prevention.TBI: Get the Facts.  11 March 2019.
2 Journal of Brain Injury. Ali, Bina; Lawrence, Bruce A.; Miller, Ted; and Allison, Jennifer. Products and activities associated with non-fatal traumatic brain injuries in children and adolescents – United States 2010-2013. 29 July 2019.
3 Forbes. Fisher, Nicole. Study Finds New Blood Test Could Help Detect Brain Injury In Minutes. 24 August 2019.
4 American Chemical Society. Peptide hydrogels could help heal traumatic brain injuries. 27 August 2019.
Disclaimer 
The Comanche County Memorial Hospital website does not provide specific medical advice for individual cases. Comanche County Memorial Hospital does not endorse any medical or professional services obtained through information provided on this site, articles on the site or any links on this site.
Use of the information obtained by the Comanche County Memorial Hospital website does not replace medical advice given by a qualified medical provider to meet the medical needs of our readers or others.
While content is frequently updated, medical information changes quickly. Information may be out of date, and/or contain inaccuracies or typographical errors. For questions or concerns, please contact us at contact@ccmhhealth.com.