Understanding Neonatology and NICU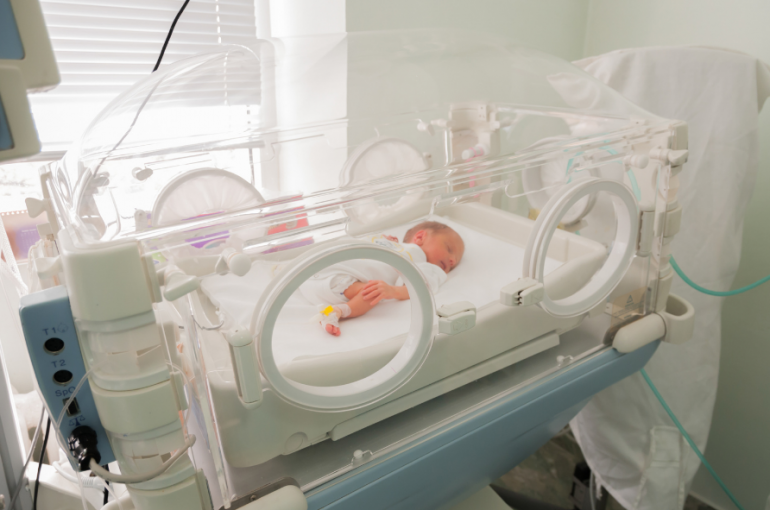 Many people are familiar with the term NICU. NICU stands for neonatal intensive care unit. An intensive care unit focuses on critical care patients in a hospital with serious health problems who need intensive medical care and monitoring. A NICU is for newborn babies who are born too early, have health problems, or a difficult birth and require extensive medical care and long term management. 
Neonatology at CCMH
Our NICU is organized with the personnel and equipment to provide care to infants born at or more than 32 weeks' gestation and weighing more than 3lbs, 4oz,  who have physiologic immaturity such as apnea of prematurity, inability to maintain body temperature or inability to take oral feedings. The Level II NICU is equipped to attend to infants who are moderately ill with problems that are expected to resolve rapidly and are not anticipated to need subspecialty services on an urgent basis.
Only Level 2 NICU in SW Oklahoma
CCMH prides itself with the only level 2 NICU in SW Oklahoma. CCMH offers specialized care by our trained and board-certified Neonatal Nurses, trained in newborn resuscitation and stabilization. They will care for your baby closely, taking vital signs and measurements. They will obtain blood specimens as needed and provide education for you. You will feel prepared for when your baby is ready to come home.
Within our NICU, we have exceptional Respiratory Therapists who are trained in immediate resuscitation of newborns. They are also knowledgeable about all the various ways to support infants requiring some respiratory support, and will closely monitor all aspects of your infant's respiratory care. Also on staff is our Lactation Services staff. They provide assistance in teaching about breastfeeding your infant, or collecting and storing your breast milk for when your infant is ready to begin feeding. 
As a woman, you have special health care needs. We provide the support of professionals who understand the fine points of health care for women, and have designed our programs and services with that in mind. Learn more about our women's health services and labor and delivery
options on our website.
Disclaimer:
The Comanche County Memorial Hospital website does not provide specific medical advice for individual cases. Comanche County Memorial Hospital does not endorse any services obtained through information provided on this site, articles on the site or any links on this site.
Use of the information obtained by the Comanche County Memorial Hospital website does not replace medical advice given by a qualified medical provider to meet the medical needs of our readers or others.
While content is frequently updated, medical information changes quickly. Information may be out of date, and/or contain inaccuracies or typographical errors. For questions or concerns, please contact us at contact@ccmhhealth.com.
Sources:
https://kidshealth.org/en/parents/nicu-caring.html#:~:text=When%20babies%20are%20born%20early,from%20a%20team%20of%20experts.
https://www.mainehealth.org/Services/Hospital-Medicine/Critical-Care-Unit-Intensive-Care-Unit#:~:text=Critical%20Care%20Unit%20%7C%20ICU,Physicians