Volunteens Have a Great Summer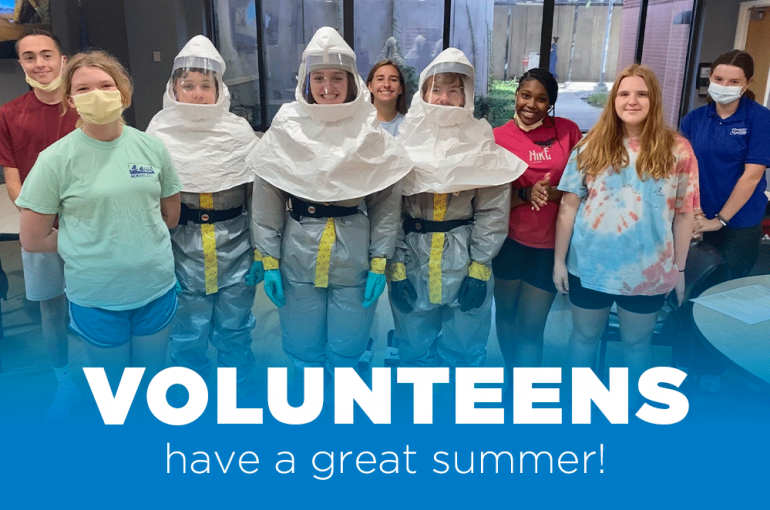 The CCMH Volunteen Summer Program is a highly respected program in our community and is a very positive reflection on our hospital and team. After 32 years, the program has produced many medical care professionals as a result of the activities and training they received. 
A heartfelt thanks to all the departments that served as mentors for the teens and to Heather Love and her team who went above and beyond to provide unique experiences. This year the group watched a pre-recorded kidney transplant, dissected organs, received DECON training, attended first aid/CPR/ Stroke training, participated in labor and delivery activities and celebrated with a painting party led by artist Kenna Hand. 
The volunteens will be working throughout the year during school breaks. For more information about the program, visit with Michelle Callihan, Volunteer Coordinator.