What is Developmental Delay?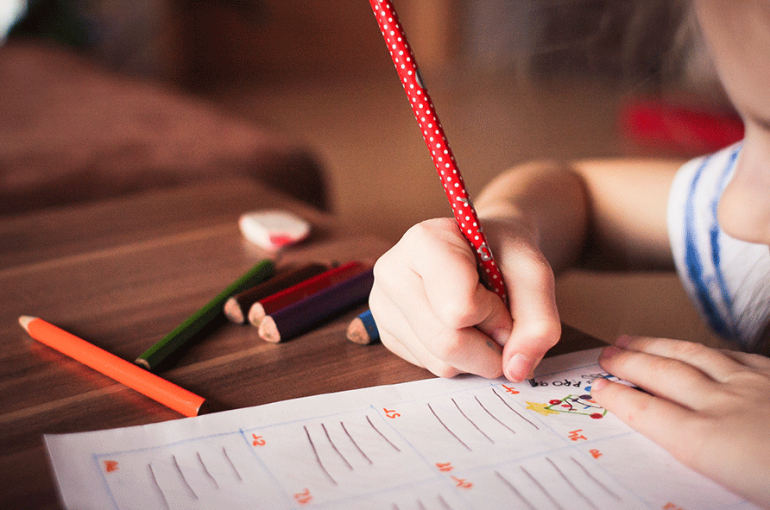 Your child may receive a Developmental Delay diagnosis when he or she does not reach their developmental milestones at the expected times. Developmental delay may be a major or minor delay in the process of development. A temporary lagging behind is not a developmental delay. Delay can affect gross, social, fine motor, thinking, or language skills.
Often, a parent or teacher is the first to notice that a child is not progressing at the typical rate of other children the same age. If you think your child seems behind in comparison to his or her peers, talk with your child's doctor. Your child's doctor will make a developmental delay diagnosis using strict guidelines. 
Your pediatrician may also notice a delay during an office visit. This diagnosis is not made lightly. It will probably take several visits and perhaps even a referral to a developmental specialist. Your doctor will help ensure that the delay is not just a temporary lag.
What causes developmental delay?
There are many causes of developmental delay. Some causes are genetic such as Down syndrome or complications during pregnancy and birth. What can be difficult for some parents though, is not knowing the specific cause of developmental delay. What may encourage parents, however, is that some causes can be easily reversed if caught early. An example of this is hearing loss from chronic ear infections.
What should I do if I think my child has developmental delay?
Acting early is crucial. If you suspect your child has a delay, you should not only discuss these concerns with your child's doctor but with your child's school as well. If your child does indeed have a developmental delay, the sooner you get a diagnosis, the sooner you will be connected to developmental services and a medical plan if needed. Acting fast ensures better progress for your child.
What should I do to ensure my child gets the help he or she needs?
Make a written request for an evaluation to your child's school. Schools are required to provide such evaluations at no cost to you. You may also decide to have your child tested again privately and pay for it yourself. First, ensure that your school district will accept the private test results. 
If a problem is found, your child may qualify for special education services. Special education is an education program designed specifically to meet your child's individual needs. If your school-aged child qualifies for special education, they will have an Individualized Education Plan ( IEP) designed just for them. The IEP outlines your child's needs and by law, educators must follow it. It may allow your child to go to special education classes all day or for specific subjects, have more time to complete assignments, or receive additional services such as speech-language therapy. 
Finding your way through this process is challenging and stressful, but keep in mind that there are many services put in place to help. If you need to find your child a pediatrician to help you through this process check out ccmhhealth.com/providers.
Disclaimer
The Comanche County Memorial Hospital website does not provide specific medical advice for individual cases. Comanche County Memorial Hospital does not endorse any medical or professional services obtained through information provided on this site, articles on the site or any links on this site.
Use of the information obtained by the Comanche County Memorial Hospital website does not replace medical advice given by a qualified medical provider to meet the medical needs of our readers or others.
While content is frequently updated, medical information changes quickly. Information may be out of date, and/or contain inaccuracies or typographical errors. For questions or concerns, please contact us at contact@ccmhhealth.com.