What is Oklahoma Yellow Dot?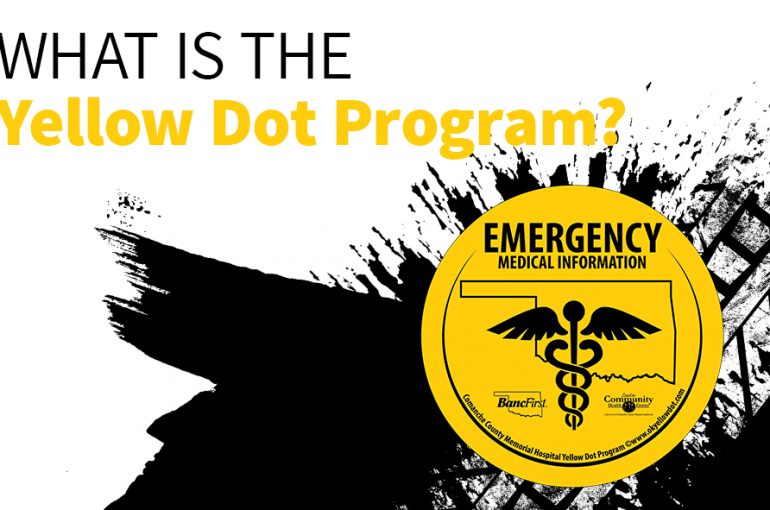 The "Yellow Dot" Program is a free service. It helps save lives during a car crash by alerting first responders to a yellow decal on the driver's side rear window. The decal signals first responders to check in the glove compartment for the corresponding "Yellow Dot" form. This form contains crucial emergency information to help the victim.
Oklahoma Yellow Dot helps citizens of all ages in the event of a car crash or other medical emergency. It improves communication between first responders and car accident victims at a time when victims may be unable to communicate for themselves.
OK Yellow Dot is currently in Comanche County and other surrounding counties. The program is sponsored by Lawton Community Health Centers and BancFirst.
You can pick up your Oklahoma Yellow Dot window cling and form at: Lawton Community Health Center locations, BancFirst branches and CCMH Front Desk.
Please go to our Facebook page and like our page Oklahoma Yellow Dot. For more information, please visit our website: www.okyellowdot.org.