Wound Care Center Receives Center of Distinction Award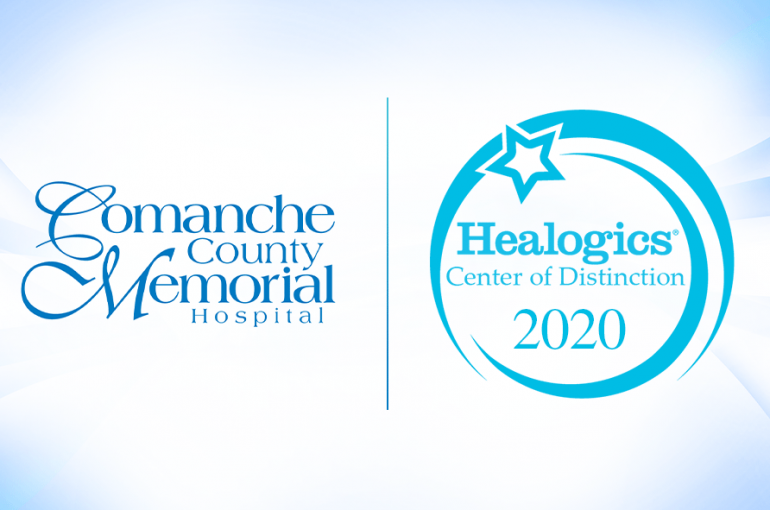 The CCMH Center for Wound Healing and Hyperbarics recently earned the Center of Distinction award, which was given by Healogics®, the nation's largest provider of advanced wound care services. The Center achieved outstanding clinical outcomes for twelve consecutive months, including patient satisfaction higher than 92 percent, and a minimum wound healing rate of at least 92 percent within 28 median days to heal. There were 601 Centers eligible for the Center of Distinction award and 367 achieved the honor.
"We are fortunate to have an advanced wound care facility in our area. Patients can stay close to home while receiving state-of-the-art care for their wounds," said Brent Smith, CEO of CCMH. "Our team at Comanche County Memorial Hospital has worked hard to ensure we're providing the highest quality of care to change the lives of our patients."
Center for Wound Healing and Hyperbarics is a member of the Healogics network of over 600 Wound Care Centers® and provides access to benchmarking data and proven experience treating approximately 2.5 million chronic wounds. The Center for Wound Healing and Hyperbarics offers highly specialized wound care to patients suffering from diabetic ulcers, pressure ulcers, infections and other chronic wounds which have not healed in a reasonable amount of time. Leading edge treatments at the Center include negative pressure wound therapy, total contact casting, bio-engineered tissues, biosynthetic dressings and growth factor therapies. The Center also offers hyperbaric oxygen therapy, which works by surrounding the patient with 100 percent oxygen to help progress the healing of the wound.
To be awarded the Center of Distinction, a Center must be conducting the Medical Surveillance Review process per policy and excel in Key Performance Indicators:
Patient Satisfaction: Greater than or equal to 92%
Healing Rate: Greater than or equal to 92%
Outlier Rate: Less than or equal to 16%
Median Days to Heal: Less than or equal to 28
Congratulations to The Wound Care Center!