Your Breast Cancer Risk as You Age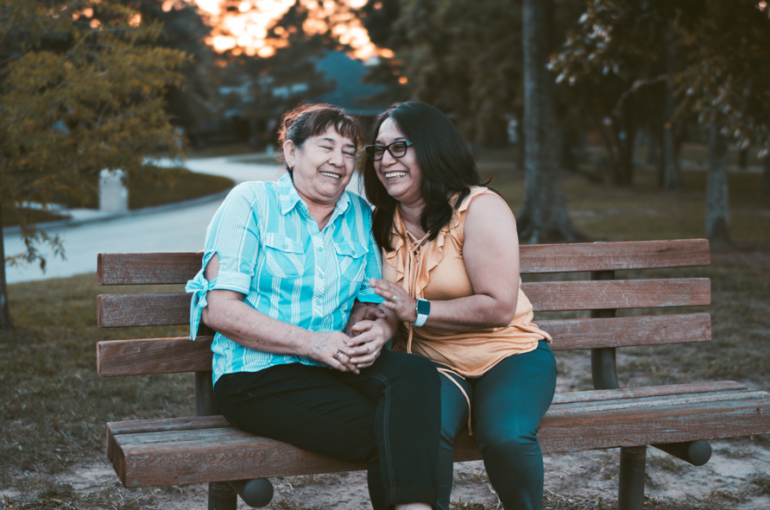 The American Cancer Society has named  breast cancer as the most common type of cancer among American women other than non-melanoma skin cancer. Approximately 1 in 8 women in the United States battle breast cancer at some point during their lifetime. 
Typically, we think of diseases such as breast cancer a problem experienced among older women.  It is true that as you age, your chance of developing breast cancer also increases. However, women may develop breast cancer at any age. 
In this article, we will examine the impact age has on breast cancer. 
At what age do most women receive their breast cancer diagnosis? 
Women over the age of 50 are more likely to receive a breast cancer diagnosis. In fact, the median age for this diagnosis is 62 years 1 old with most doctors giving a breast cancer diagnosis to women between the age of 55 and 64.  As we age, abnormal changes in cells are more likely to occur.
What is the risk for each age group? 
The SEER Cancer Statistics Review annually assess the risk of a woman developing breast cancer during her lifetime. According to the SEER, the risk that an American  female develops breast cancer within the next 10 years is:
0.44% at age 30
1.47% at age 40
2.38% at age 50
3.56% at age 60
3.82% at age 70 2
What age were women who received a breast cancer diagnosis in recent years? 
The SEER report showed 437,722 women received their breast cancer diagnosis in between 2012 and 2016. Of these women: 
1.9% were  20–34 years old
8.4% were 35–44 years old
20.1% were 44–55 years old
25.6% were 55–64 years old
24.8% were 65–74 years old
13.7% were 75–84 years old
5.6% were 84 years and older 
Certain lifestyle choices may help prevent breast cancer such as your physical activity level and alcohol consumption. However, many factors can affect a person's risk of developing breast cancer cannot be controlled, such as family history and age. 
Early diagnosis is key to treating breast cancer and keeping it from spreading to surrounding tissue and other parts of the body. If you are a woman age 40 or older, it is important to undergo a mammogram annually. Learn more at ccmhhealth.com/womens-health/womens-imaging/mammogram/. 
Resources 
1 Susan G. Komen. Breast cancer in women. 13 May 2019. 
2 National Cancer Institute. SEER Cancer Statistics Review, 1975-2016. Howlader N, Noone AM, Krapcho M, et al. (eds). April 2019. 
Disclaimer 
The Comanche County Memorial Hospital website does not provide specific medical advice for individual cases. Comanche County Memorial Hospital does not endorse any medical or professional services obtained through information provided on this site, articles on the site or any links on this site.
Use of the information obtained by the Comanche County Memorial Hospital website does not replace medical advice given by a qualified medical provider to meet the medical needs of our readers or others.
While content is frequently updated, medical information changes quickly. Information may be out of date, and/or contain inaccuracies or typographical errors. For questions or concerns, please contact us at contact@ccmhhealth.com.