Silver Linings Behavioral Health
To promote the quality of life and emotional well-being by providing excellent behavioral health services.
To provide an atmosphere of psychological and physical safety to promote healing, emotional growth and enhance the celebration of life.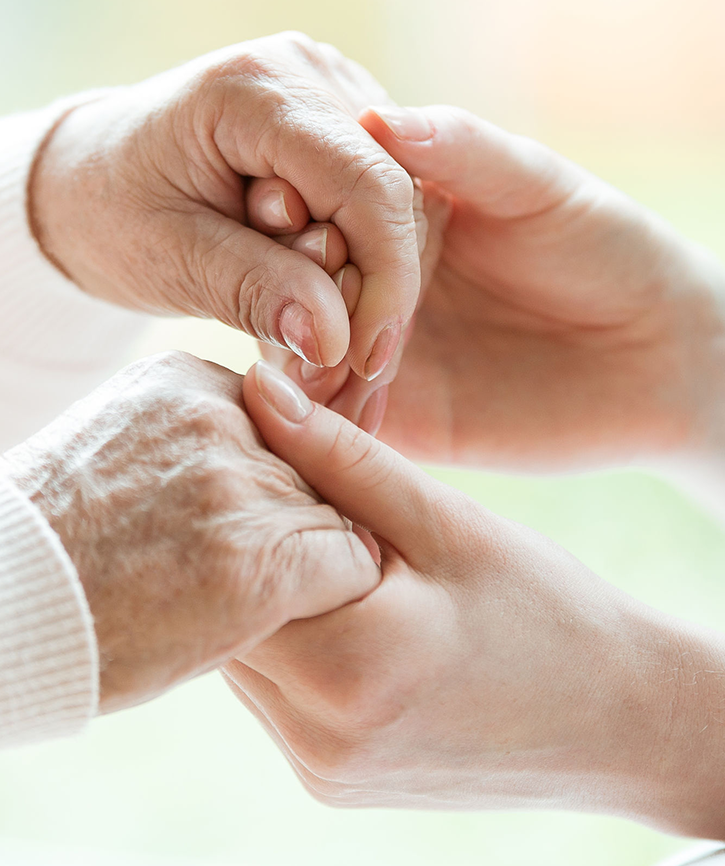 Geriatric unit is between 10:30- 1:00pm and 5:30- 8:00pm
Adult Female unit is between 5:00- 6:00pm Telephone also between these times for Adult Female unit.
Roger Mills
Beckham
Greer
Harmon
Jackson
Custer
Washita
Kiowa
Tillman
Caddo
Comanche
Cotton
Grady
Stephens
Jefferson
Appropriate diagnosis may include depression, and anxiety disorders, as well as other psychiatric diagnosis.
Potential patients may have any of the following symptoms:
Alzheimer's/ Dementia Patients with behavioral disorders
Social withdrawal or isolation
Loss of the will to live
Sudden mood/ personality changes
Sadness/ depression
Nervousness or anxiety
Aggressive behavior/ agitation
Hallucinations/ delusions
Need for medication stabilization
Patient presents as a danger to self, others, or the environment.
Patient requires psychotropic medication stabilization and psychiatric nursing intervention and observation.
Outpatient therapy and services were unsuccessful in sufficiently alleviating patient's symptomatology.
Patient's condition, symptoms, or disorder would exacerbate with less intensive treatment (e.g., partial hospitalization or outpatient services).
Age 18-64 (may make an exception).
Patients aged 21+7 months-55 must be triaged and approved by Taliaferro Mental Health facility.
Legally mandated admission.
•    Inpatient care with physical, occupational and activities therapies and social services.
•    Psychiatric home health follow up
•    Assistance with nursing home and assisted living evaluations.
•    Mental health professional available by phone 24- hours a day.
•    Medication Management
Individualized Treatment Team:
Our individualized treatment team consists of a skilled professionals who are highly trained to treat specific needs of seniors.
Included are:
•    Psychiatrist
•    Personal Physician
•    Social Worker
•    Register Nurse/ Licensed Practical Nurses
•    Mental Health Technicians
•    Support services(therapy services- physical, speech, occupational, activities, pet and respiratory)
•    Patient
•    Family
Our program is educational and individualized and includes:
•    Learning technics
•    Self-esteem enhancement
•    Stress management
•    Social skills
•    Leisure awareness
•    Fitness
•    Medication education
Items You Should Leave at Home:
•    Aerosol containers of any kind
•    Razor blades, pocket knives, scissors, or any type of carving tool
•    Sharp objects
•    Nail polish or polish remover
•    Glass Items, to include vases for flowers, and balloons
•    Matches or lighters, or cigarettes
•    Electrical appliances (i.e. curling iron, blow dryers, small clip fans, electric razors, etc.)
•    Keys
•    Anything of breakable plastic
•    Anything that has a cord or string (i.e. hoodies, bathrobes, stringed pants, radios, etc.)
•    Wires of any kind (i.e. hangers, faux flower arrangements, notebooks, etc.
Silver Linings
Patients are encouraged to wear their own personal clothes during the day and pajamas at night. About three sets of clothing will be sufficient. Patients may wear their street shoes as long as they are not on any additional precautions; in which case they may not be able to wear anything with loose strings attached. Bring a housecoat and house shoes/slippers as the units are likely to become chilly despite temperature regulation. Laundry machines are provided on the unit for the staff to launder the patients' clothing.
Adult Psychiatric Unit
Patients are required to allow the staff to perform a contraband check on all patients and will provide them clean scrubs to wear, and you are to give your belongings to the admitting staff so they may place them in a personal secured locker located on the unit. The scrubs are only to be worn during your stay, upon discharge the scrubs will be returned to the hospital and the patients' personal belongings will be returned as well.
Phone
580.250.6650
800.522.0104
Address
3401 West Gore Boulevard
Lawton, Oklahoma 73505