It's a great time to be a NURSE AT CCHM
Come join our FAMILY! WE'RE HIRING!
COMANCHE COUNTY MEMORIAL HOSPITAL IS HIRING EXPERIENCED & NEW NURSES. WE WANT YOU TO BE A PART OF OUR FAMILY!
Comanche County Memorial Hospital's (CCMH) dynamic nursing leadership team embraces a continuous improvement model, focused collaboration, and responsive support to nurses at every level. In addition, we offer competitive benefits and pay. CCMH also offers career opportunities for nurses in any area of specialty and any level of experience. New graduate nurses are welcomed and mentored along with seasoned, experienced nurses. We have immediate openings for full-time, part-time, and PRN nurses with flexible scheduling and differential pay.
Comanche County Memorial Hospital (CCMH) is a perfect fit for nurses who are looking for opportunities to advance their nursing careers or enhance their skills. As a healthcare leader in Southwest Oklahoma, CCMH offers access to the most critical areas of nursing care including; Intensive Care, Emergency, Cardiovascular Care, Neonatal Intensive Care, Medical-Surgical Units, Neurosurgery, Minimally Invasive Surgical Procedures, Trauma, Robotics, and Advanced Orthopedic Surgeries of all kinds.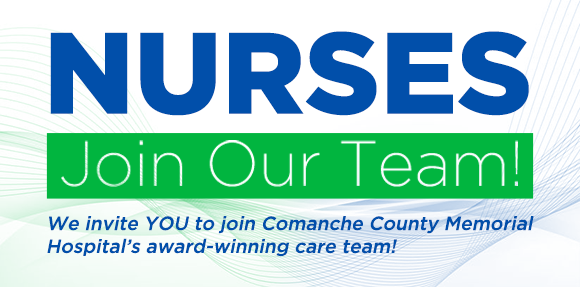 Hiring LPNs for Acute Care
$1,000.00 sign-on bonus for new employees (Valid for Hospital LPNs only)
$6,000.00 sign-on bonus for new employees (Valid for RNs only)
Tuition Reimbursement & Scholarships available for future degrees
Practice at the top of your license
Dynamic team of caregivers
Supportive Mentoring
Career Progression
For more information, call Angie Moore at  580-510-7068.
Education Reimbursement provides up to $3,000 reimbursement for new graduates who have recently received certification or licensure in a high need area at CCMH. The new employee agrees to a one year commitment at CCMH starting on an agreed upon date. The new graduate will submit the proper documentation and the reimbursement will be paid on their next payroll check.
Education Incentive Program is designed to help students with the expense of tuition and book fees. Eligibility is based on the program of study and if the position is considered to be a critical need. Applications for the program are available in the Recruiting Department at the hospital. The maximum amount of funds available is $8,000 with the option to get an additional $4,000 to obtain an advanced degree. In return for the funds, the individual agrees to work as an employee of CCMH in the identified position.
Differential Pay. All hourly employees receive evening/night shift, holiday shift and weekend shift differential pay to compensate for the inconvenience of working such hours.
BENEFITS OF WORKING A CCMH FOR EXPERIENCED NURSES:
Extensive individualized orientation to specific unit
Good nurse to patient ratios
Clinical Pathway
Educational Incentives
BENEFITS OF WORKING A CCMH FOR NEW NURSES:
Educational reimbursement
Extensive Individualized educational orientation
NET (Novice to Expert Training) Program
Continuing education opportunities
Make a Difference in Someone's Life
Find a unit that's right for you! Patients, co-workers, supervisors and workload vary from unit to unit. However, the benefits and rewards our nurses receive from being the support system for our patients and doctors stays constant throughout the hospital.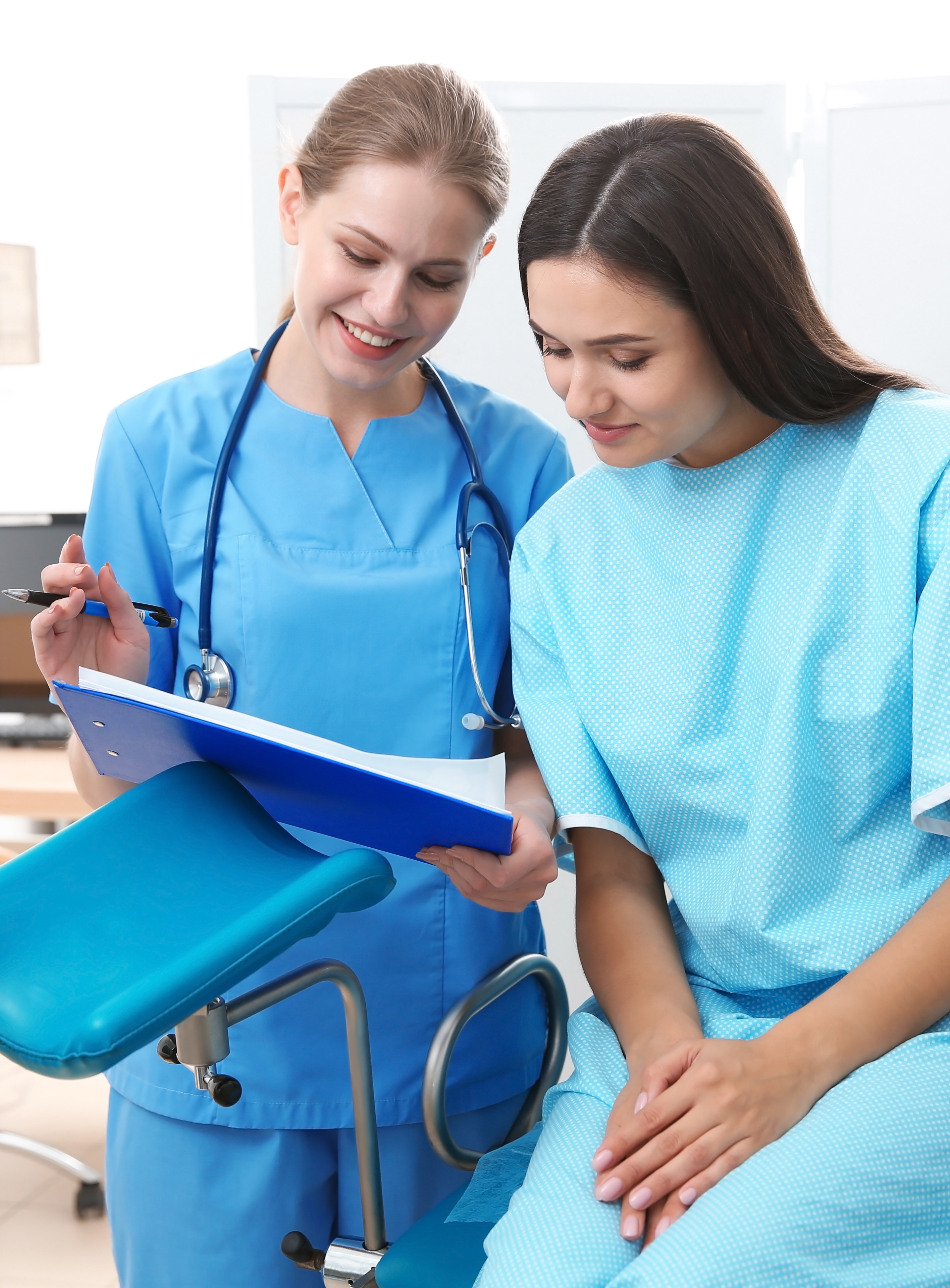 WOMENS SERVICES
Units include:

OB
Newborn Nursery
Starlight Unit (2 North)
Labor & Delivery
Level II NICU
EXTENDED CARE
Units include:

Adult Psychiatry (Silver Linings)
Cardiac Rehab
Rehabilitation
SURGICAL SERVICES
Units include:

Surgicare
Surgery
Digestive Health
Recovery (PACU)
CRITICAL CARE
Units include:

ICU North
ICU South
ER
CVCU
3 North
Dialysis
Cath Lab