Occupational therapy services help patients perform meaningful activities of daily life. The person who needs occupational therapy could be your father or mother facing changes because of aging. It could be you or your spouse coping with illness or the results of an accident.
To recreate the types of challenges a patient likely will encounter upon reentering the community, Comanche County Memorial Hospital has a self-contained Easy Street Environment – a "mini-city" and a transitional living apartment. Easy Street is equipped with a grocery store, restaurant, car, and living quarters. The transitional apartment is furnished with a kitchen, bathroom, and laundry area. These services help patients relearn the tasks of daily living.
Occupational therapy also works with upper extremity injuries for hand, elbow, and shoulder injuries and fabricates and trains in the use of splints.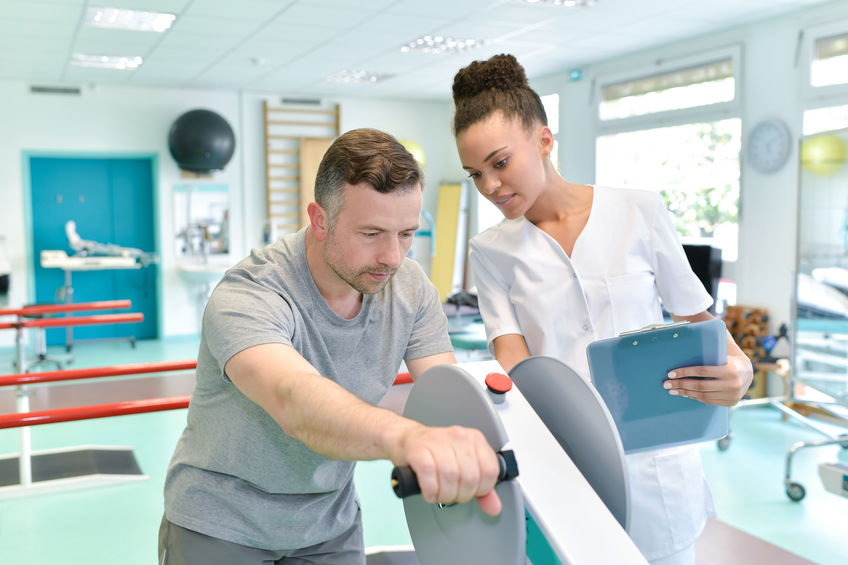 Our occupational therapy services are available at these locations:
Outpatient Rehab at the Physical Rehabilitation Center of Southwest Oklahoma
3201 W Gore Blvd
Lawton, Oklahoma 73505
Phone: (580) 250-5385
Inpatient Rehab at the Physical Rehabilitation Center of Southwest Oklahoma
3401 W Gore Blvd
Lawton, Oklahoma
Phone: (580) 250-5833