Our Experienced Team is Here to Help
No matter what procedure you require, rest assured that our experienced surgical team of board certified surgeons and board certified anesthesiologists on the CCMH medical staff and our highly-trained operating room nurses will provide you with the best surgical care possible.
The numbers don't lie. We do over 6000 surgeries each year — making Comanche County Memorial Hospital one of the busiest surgical centers in the area.  From advanced cardiothoracic surgical procedures and complex spinal procedures to more general surgeries, CCMH specializes in every type of major and minor surgery, with the exception of organ transplantation.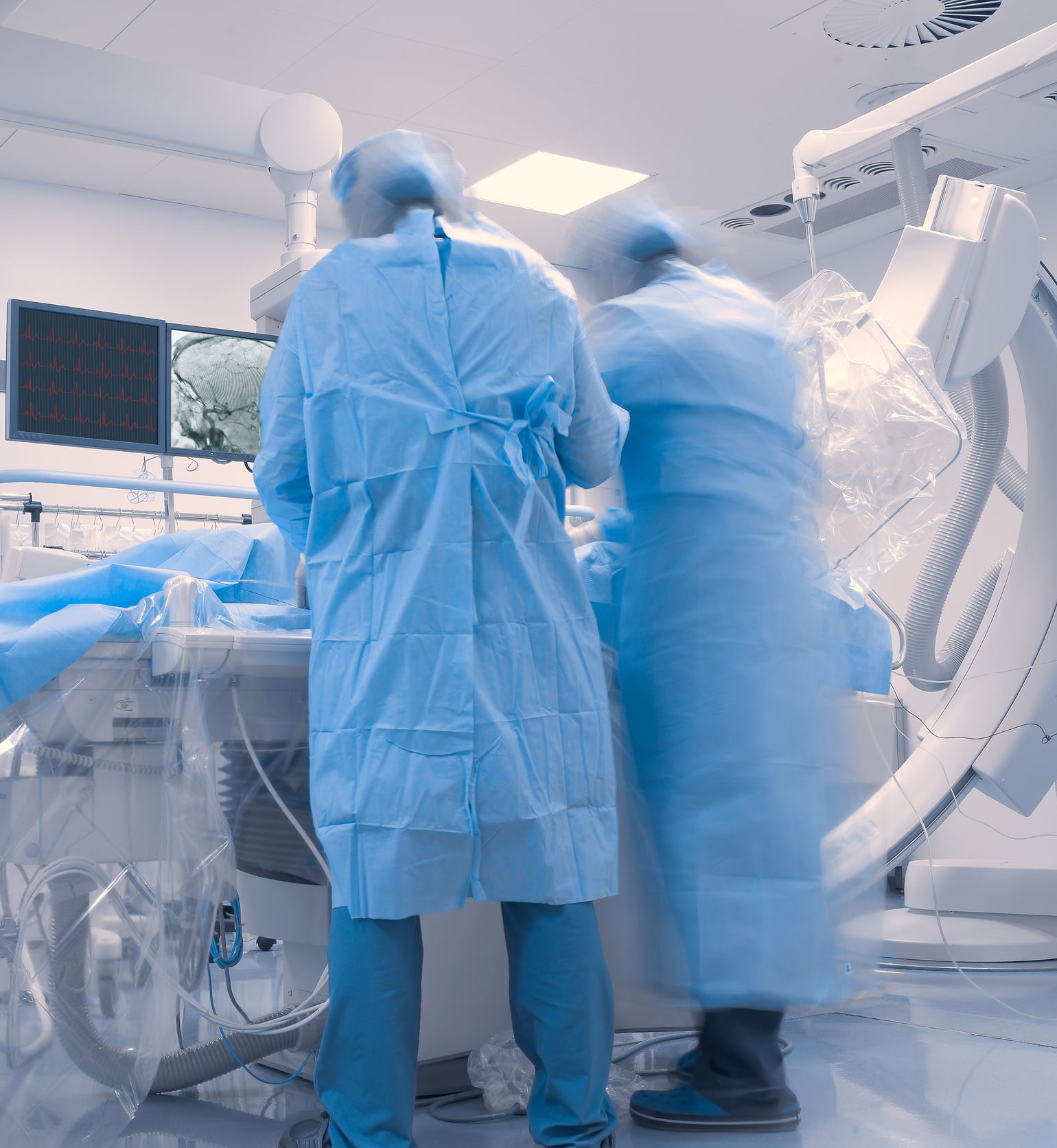 Types of Surgery
Unless it is an emergency, you and your physician may discuss surgery as a way to correct your condition upon diagnosis. This decision is based on careful evaluation of your personal medical history and subsequent medical tests, such as blood tests, x-rays, MRI, CT scan, electrocardiogram, or other laboratory work performed to determine the exact diagnosis.
Depending on the diagnosis, a patient has several surgery options:
Optional or Elective Surgery
A procedure you choose to have, which may not necessarily be essential to continue a good quality of life. An example would be to have an unsightly mole or wart removed.
Required Surgery
A procedure which needs to be done to ensure quality of life in the future. An example would be having kidney stones removed if other forms of medication and treatments are not working. Required surgery, unlike emergency surgery, does not necessarily have to be done immediately.
Urgent or Emergency Surgery
This type of surgery is done in reaction to an urgent medical condition, such as acute appendicitis.
Purpose of Having Surgery
Surgery, whether elective or required, is done for a multitude of reasons. A patient may have surgery to:
Further explore the condition for the purpose of diagnosis
Take a biopsy of a suspicious lump
Remove diseased tissues or organs
Remove an obstruction
Reposition structures to their normal position
Redirect channels
Transplant tissue or whole organs
Implant mechanical or electronic devices
Improve physical appearance
Common Surgical Procedures
According to the American Medical Association and the American College of Surgeons, some of the most common surgical operations performed in the United States follows.  Not all of the surgeries listed require an inpatient stay in the hospital.  Please click on the name of the surgery for more information.
Address
110 NW 31st Street
Lawton, Oklahoma 73505