Contact Us
MMG Gynecology and Obstetrics
102 NW 31st Street
Lawton, Oklahoma  73505
580.353.6790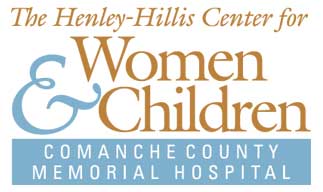 Delivery Day
The more comfortable and stress-free you are during the birthing process, the easier your labor, delivery, and recovery will be. We've designed our maternity rooms so that your entire birthing process – including labor, delivery, recovery, and post-partum – takes place in your very own private room emphasizing warmth, privacy, and comfort including Jacuzzi tubs.  Labor and Delivery provides you with a staff of Registered Nurses who are specially trained to care for your every need whether your labor is medicated, unmedicated, or c-section.
Of course, all the equipment needed to ensure the safe delivery and care of your newborn is easily within reach. Fetal monitors and other birthing equipment is stored away until needed, giving you the security of knowing that baby and mother will receive the finest health care available. You can also depend on us to meet your special medical needs, whether this involves supporting you in natural childbirth or providing 24-hour anesthesiology services.
Postpartum Care for You
Right after you've given birth to your baby, your nurse will show you how to hold your baby and help you with the first breastfeeding. This is a time to rest after birth and get to know your newborn.
The Level II NICU is available for newborns who need further medical support and preterm babies.
When it's time to take your little one home, we want you to feel as confident and capable as possible. Before you go, a maternity nurse will talk with you about a variety of infant care issues, such as infant safety, umbilical cord care, and circumcision care. Your nurse will also tell you about the physical and emotional changes that both you and your baby will go through following birth. We're sure you'll have quite a few questions at this time, and we'll take the time to answer them.
Celebration Dinner
Excellence is no accident. It is the result of attention to even the smallest detail. It is 60 years of continual attention to details that has made Comanche County Memorial Hospital the healthcare leader in Southwest Oklahoma.
From the moment your special delivery is announced with the playing of Braham's Lullaby on the overhead speaker in the hospital, until your sweet bundle of joy goes home, we are here to help new moms and dads through education, support and a special dinner.
Excellence is a continual journey that never ends.  It requires a continual commitment to enhancing the hospital experience for our patients and their families, through attention to the small details.