Contact Us
MMG Gynecology and Obstetrics
102 NW 31st Street
Lawton, Oklahoma  73505
580.353.6790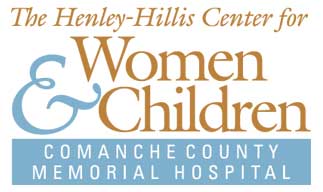 A wonderful little person is about to enter your life, and like most expectant parents, you're probably feeling a mixture of anticipation, fear and excitement. At Comanche County Memorial Hospital, we know you have questions – lots of them! We also know that when the big day arrives, you expect the best medical care and support available, as well as the privacy to bond with your new little one.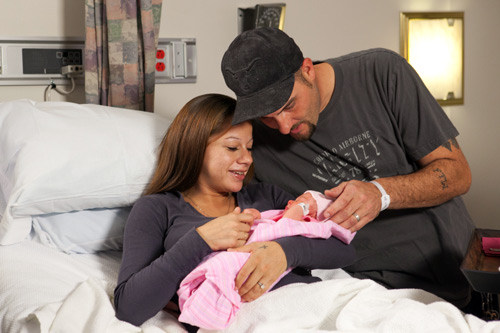 CCMH's Henley-Hillis Center for Women & Children is dedicated to making your baby's birth a warm, comfortable, and joyous experience. Our caring, professional maternity services staff will give you the information and support you need to feel more relaxed and confident in the days prior to, during, and following the birth of your child. You and your baby will receive the most advanced health care available, while enjoying all the comforts of home. Our family-centered approach to newborn care will help bring your family closer together as you open this special chapter in your lives.
UNICEF "Baby Friendly Status"
CCMH implements innovative standards for care and  became one of the first Oklahoma hospitals to be recognized for this prestigious status in 2015. A Baby Friendly Hospital designation ensures women they are delivering in a facility that is held to very high standards in regards to safety, patient education and overall well-being of the baby.
State-of-the-Art Security System
Our "closed perimeter" security system in all women and children's areas provides enhanced security for all newborns, children, and patients on the unit. Read More»
Couplet Care
Our in-room infant care encourages having the mother and family involved in infant care as much as possible. Mom, dad or any other family members are encouraged to participate in the warming, washing, and care of the baby. Our staff bathes newborns in-room in a TurtleTub. The TurtleTub is a specialized infant bath that mimics the cozy environment of the womb, reduces stress and calms the baby.
Our certified lactation consultants help all moms with breastfeeding or formula feeding. This service is open to all expecting or new moms who reside in Southwest Oklahoma. Most insurances even cover consultations. It can also be utilized by expecting or new moms who are not or have not delivered at CCMH. Most insurances even cover consultations. Read More»
CCMH finalized a partnership with OU Health Sciences Center (OUHSC) to provide neonatal-perinatal services in a neonatal intensive care unit (NICU) at CCMH. Read More»
Labor & Delivery Tours
Are you expecting? The Henley-Hillis Center for Women & Children at Comanche County Memorial Hospital would like to invite you to tour their Labor & Delivery area. Tours are held every Thursday at 11:00 am, beginning in the main hospital lobby. As a way to say "thank you", every expectant mother who attends will receive a free gift.