Contact Us
MMG Gynecology and Obstetrics
102 NW 31st Street
Lawton, Oklahoma  73505
580.353.6790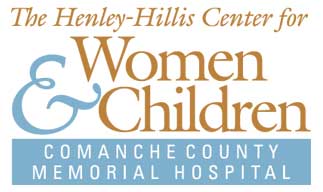 In an effort to increase the safety of every baby born at CCMH, we utilize an advanced security system that protects against infant abduction and ensures correct mother/baby matching.
The Hugs & Kisses Infant Protection system from Stanley Healthcare consists of water-resistant tags and straps that are applied immediately after the time of delivery.
The Hugs tag, worn by the infant, allows staff and family to move infants freely within the protected zone. In the event an infant is taken outside of the zone, the Hugs system automatically activates magnetic door locks on the unit and alerts staff.
The Kisses component, worn by the mother, automatically and instantly alerts staff to an incorrect match with an audible signal. The Kisses system also accommodates multiple births.