The Only Level 2 NICU in Southwest Oklahoma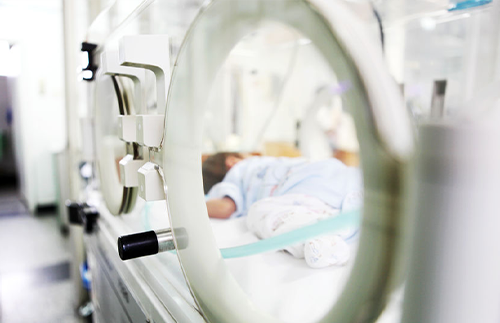 The Level 2 NICU at CCMH is the only Level 2 NICU outside of the Oklahoma City and Tulsa Metro areas, allowing infants to be closer to home and family. Our NICU is organized with the personnel and equipment to provide care to infants born at or more than 32 weeks' gestation and weighing more than 3lbs, 4oz,  who have physiologic immaturity such as apnea of prematurity, inability to maintain body temperature or inability to take oral feedings. The Level II NICU is equipped to attend to infants who are moderately ill with problems that are expected to resolve rapidly and are not anticipated to need subspecialty services on an urgent basis.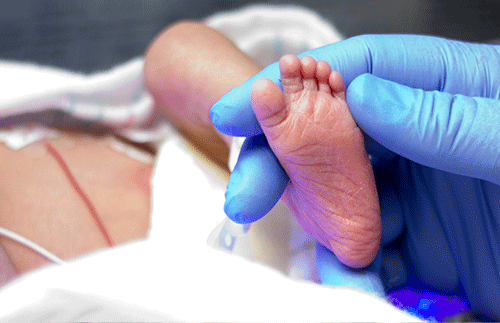 What is Neonatology?
Neonatology is the medical management of infants born too early or have difficulty within the first 30 days of life. Our Neonatologists spend an additional 3 years in training after Pediatric Residency to attain the designation as a neonatologist.
Neonatal Nurses
Our NICU is the only Level 2 NICU in Southwest Oklahoma offering specialized care by our trained and board-certified Neonatal Nurses, trained in newborn resuscitation and stabilization. They will care for your baby closely, taking vital signs and measurements, obtaining blood specimens as needed, and providing education for you so that you will be prepared for when your baby will be ready to come home.
Lactation Specialists
CCMH in-patient and out-patient Lactation Services provide assistance in teaching about breastfeeding your infant, or collecting and storing your breast milk for when your infant is ready to begin feeding. 
Respiratory Therapists
Our Respiratory Therapists, trained in immediate resuscitation of newborns, as well as knowledgeable about all the various ways to support infants requiring some respiratory support, will closely monitor all aspects of your infant's respiratory care.
Address
102 NW 31st Street
Lawton, Oklahoma 73505