Heart & Vascular Services
Coronary heart disease is America's No. 1 killer. Stroke is No. 3 and a leading cause of serious disability. That's why it's so important to reduce your risk factors, know the warning signs, and know how to respond quickly and properly if warning signs occur.
A heart attack is a life-and-death emergency – every second counts. If you see or have any of the listed symptoms, immediately call 9-1-1 or the CCMH Ambulance Service at 580.585.5555. Not all of these signs occur in every heart attack. Sometimes they go away and return. If some occur, get help fast! Today heart attack and stroke victims can benefit from new medications and treatments unavailable to patients in years past. For example, clot-busting drugs can stop some heart attacks and strokes in progress, reducing disability and saving lives. But to be effective, these drugs must be given relatively quickly after heart attack or stroke symptoms first appear. So again, don't delay – get help right away!
Heart Attack Warning Signs
Some heart attacks are sudden, and but most heart attacks start slowly, with mild pain or discomfort. Often people affected aren't sure what's wrong and wait too long before getting help. Here are signs that can mean a heart attack is happening:
Chest discomfort. Most heart attacks involve discomfort in the center of the chest that lasts more than a few minutes, or goes away and comes back. It can feel like uncomfortable pressure, squeezing, fullness or pain.
Discomfort in other areas of the upper body. Symptoms can include pain or discomfort in one or both arms, the back, neck, jaw or stomach.
Shortness of breath with or without chest discomfort.
Other signs may include breaking out in a cold sweat, nausea or lightheadedness
As with men, women's most common heart attack symptom is chest pain or discomfort. But women are somewhat more likely than men to experience some of the other common symptoms, particularly shortness of breath, nausea/vomiting, and back or jaw pain.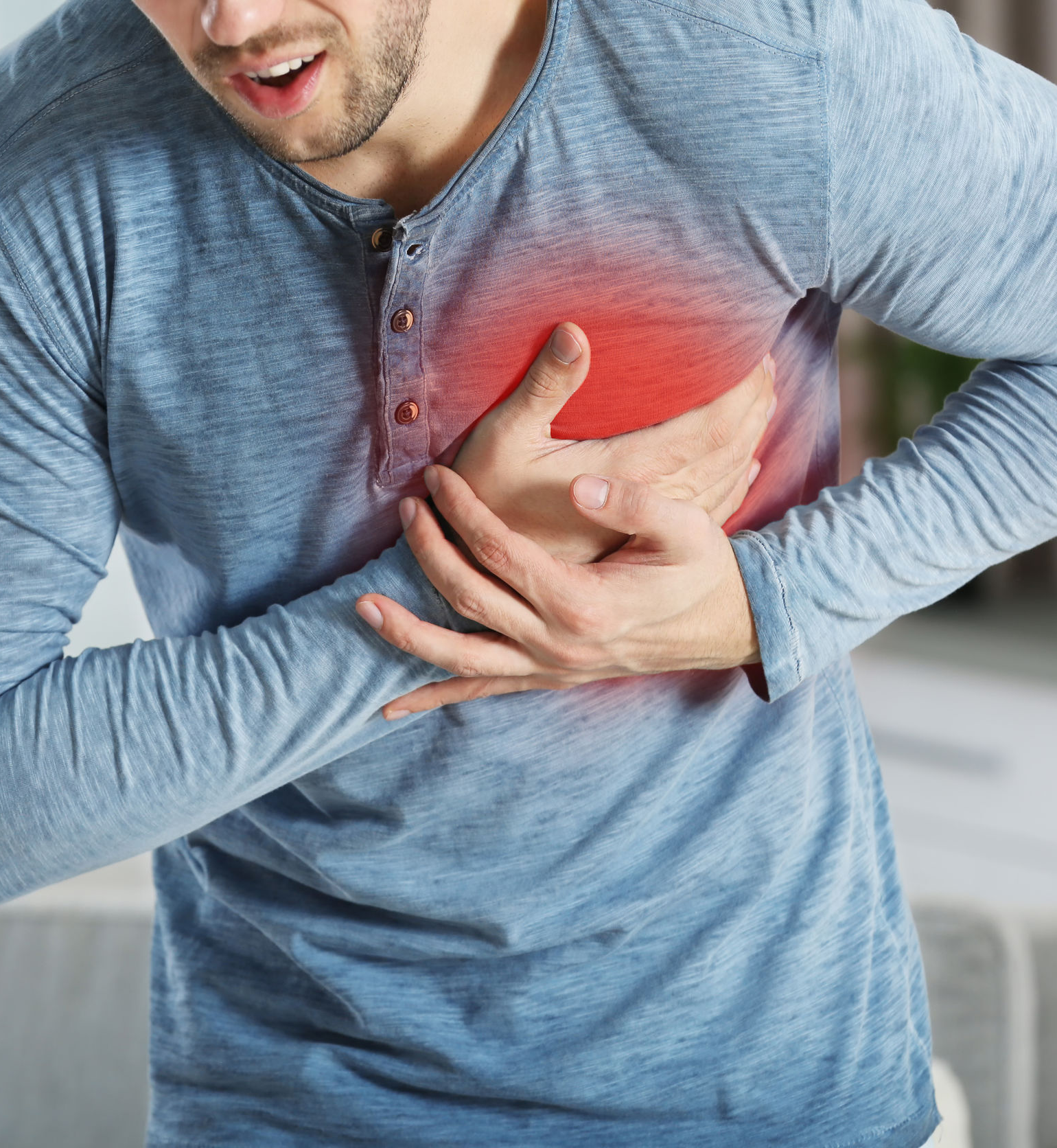 Stroke: it affects someone in the United States every 45 seconds. It is also the leading cause of adult disability and the third leading cause of death in this country. Here are signs that can mean a stoke is happening:
Numbness or weakness of the face, arm, or leg, especially on one side of the body.
Confusion or trouble speaking or understanding speech.
Trouble seeing with one or both eyes.
Trouble walking, dizziness, or loss of balance or coordination.
Severe headache with no known cause.
Learn the signs, but remember this: Even if you're not sure it's a heart attack or stroke, have it checked out. Minutes matter! Calling an ambulance is almost always the fastest way to get lifesaving treatment. Emergency medical services staff can begin treatment when they arrive -up to an hour sooner than if someone gets to the hospital by car. The staff is also trained to revive someone whose heart has stopped. Patients with chest pain who arrive by ambulance usually receive faster treatment at the hospital, too.
Beginning with CCMH's emergency department and critical care services, the intensive and cardiovascular care units provide the latest in state-of-the-art technology, while extensively trained medical professionals provide advanced care to the critically ill. A team of cardiologists, cardiovascular surgeons, and specially trained staff are available 24 hours a day, seven days a week to provide virtually every aspect of coronary care from interventional catheter procedures to advanced forms of cardiovascular surgery.
For Ambulance Services Call
580.585.5555
Heart and Vascular Center
3106 NW Arlington
Lawton, Oklahoma 73505
580.250.4278
MMG Cardiovascular & Thoracic Surgery
3201 West Gore Boulevard, Suite G2
Lawton, Oklahoma 73505
580.357.4339